In the bustling realm of commercial establishments in Mooresville, NC, the foundation of any thriving business is its services and the integrity of its infrastructure. At Full Spectrum Roofing & Remodeling LLC, we understand the unique roofing Mooresville, NC challenges commercial properties face. With changing seasons and bustling operations, a robust roofing system is critical to ensure your business runs uninterrupted.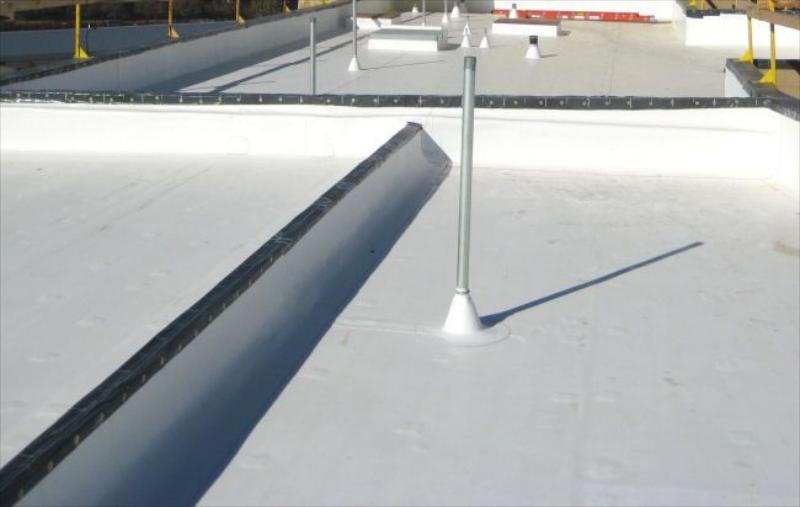 Why Full Spectrum is the Commercial Roofer of Choice in Mooresville, NC:
Diverse Expertise: Whether it's EPDM, TPO, or specialized liquid applications, our trained team has hands-on experience with an array of roofing materials and techniques suitable for commercial properties.
Tailored Solutions: We're not just roofers. We're the best roofing companies Mooresville, NC problem solvers. We assess your establishment's specific needs- retail, service stations, shopping centers, government buildings, schools, or medical facilities - and recommend tailored solutions.
Premium Materials: Just as you prioritize quality in your business, we emphasize premium materials, ensuring long-term durability and minimal maintenance.
Detailed Estimates: No hidden surprises. Our transparent estimates provide a clear strategy and breakdown for your particular project.
Insurance Navigation: We guide you through the often-complex insurance claims process, ensuring your interests are always front and center.
Community Builders: As local roofing experts, we take pride in enhancing our community by servicing and uplifting its commercial infrastructures.
Business continuity is paramount. With our expert team, we promise minimal downtime, ensuring your operations remain as seamless as possible. Our goal is to provide a roofing solution that protects your property and translates into operational savings. A reliable, leak-proof roof means no unexpected halts during peak seasons and lower long-term operating costs.
Choose Full Spectrum Roofing & Remodeling LLC for your commercial roof repair Mooresville, NC, provider, and watch us transform your business space, prioritizing safety, aesthetics, and efficiency.