Full Spectrum Roofing & Remodeling LLC
ROOFING
MOORESVILLE, NC
Full Spectrum Roofing and Remodeling is your premier roofing company servicing Mooresville NC, Concord NC, Rockwell NC, Salisbury NC and the surrounding areas
Contact Us To Get Started
Contact Us
WHAT WE OFFER
Full Spectrum Roofing & Remodeling offers a wide variety of roofing services in the Rockwell, NC area.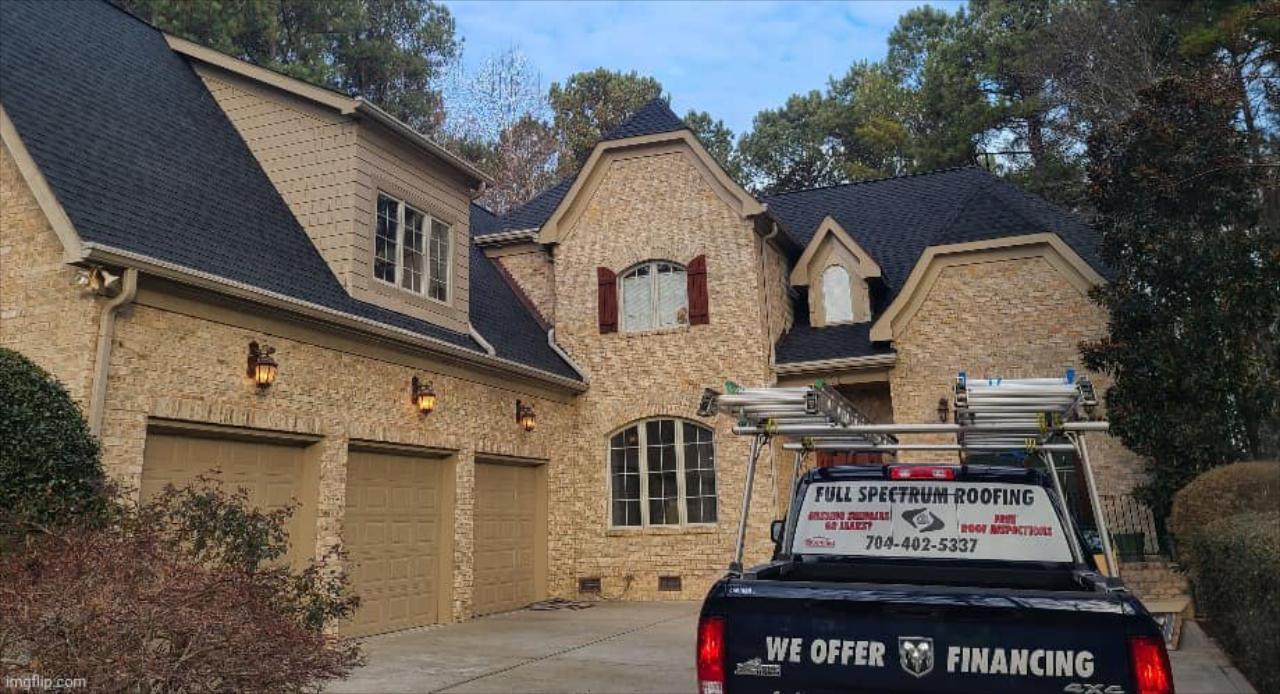 ABOUT US
Installing a new roof is one of the most important endeavors you can undertake on your home if not the most important and trusting it to just any company could prove to be very costly in the long run. At Full Spectrum Roofing we are third generation Roofing contractors and we don't treat it as a job but as a way of life that was passed down from Father to son. Our company has been committed to excellence in our field of residential roofing and Storm damage repair. When you are considering replacing your roof, finding the most qualified roofer in Mooresville NC is critical to the longevity of your installation.
Less than 2% of Roofing contractors nationwide can claim the title we have achieved and that title is GAF Master Elite! It means our workmanship and warranties are backed by the shingle manufacturer; this guarantees your roof will last through all elements of weather!
When you're looking for a local Lake Norman roofing company? Look no further than Full Spectrum Roofing! We will exceed your expectations every time and our online reviews will attest to that! From start to finish we will explain the process and be with you every step of the way from simple roof repairs to full roof replacement in Mooresville NC.
We also specialize in insurance claims and can streamline the process for you to assure every aspect is covered. We are the premier company for emergency roof repair in Mooresville NC as well. From tarping to fast and effective response in regards to your roofing issues? We have you covered. When you think who will be the most responsive to my roof replacement in Concord NC think of full spectrum first. Allow us to be your go to local roofing company and show you how we can exceed your expectations!
Learn More
Full Spectrum Roofing & Remodeling LLC
Professional and experienced roofing repairs and installation
Get Started Today!
Our team is big enough to meet your need while delivering personal, tailored solutions. Contact us now!